★★★★★
Jan 22, 2021
Very friendly staff! I am a new patient at this office: Chrystal at the front desk was nice and made the paperwork painless My dental assistant Ana made me feel comfortable as she could tell I was nervous for the procedure. Dr Groat is a professional and took great care of me. Clean office and great staff. Will definitely be returnin

★★★★★
Jan 15, 2021
This office has great dental assistants and great front desk staff dr Groat is an amazing doctor. Office is well kept and neat.

★★★★★
Jan 15, 2021
I have had many dental nightmares in my past I had to take xanex before my dentist appointments. I saw Dr. Groat over a year ago & I am proud to say I no longer take meds for my appointments. He is kind understanding & very meticulous! I had my bottom teeth pulled & got dentures. I have seem him twice a week for the last month. He i

★★★★★
Jan 15, 2021
I Love working with Dr. Groat and my fellow co-workers. Our patients are the best, they let us know that they've had a great experience here at our office. We strive for perfection and our patients notice!

★★★★★
Jan 15, 2021
Great working environment. We all strive to make our patients feel welcome and cared for.

★★★★★
Jan 15, 2021
Friendly staff who are all very knowledgeable about the dental field.

★★★★★
Dec 29, 2020
Very professional and organized staff. They are lovely, smiley and quick. Thank you very much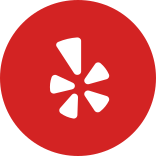 ★★★★★
Dec 17, 2020
I had an emergency and Dr. Groat was the only one who immediately offered help. Yes, I had to wait to get his attention (not a problem at all since his staff was extremely friendly and tried to do everything to make me happy) but from what I was able to see at his office - they really care for their patients. This office is BUSY, but

★★★★★
Oct 29, 2020

★★★★★
Aug 29, 2020